Robert Shegog grew up in the small Michigan town of Albion. He is the youngest of four children raised by a single mother. Robert fell in love with the sport of wrestling at an early age and wrestled at Olivet College, where he was later inducted into their hall of fame. He coupled his love of wrestling with his passion for teaching to become a teacher and coach.
His first teaching job out of college, in 1974, was at Hartland High. As the only Black teacher, and one of only a handful of Black residents in Hartland, Robert had difficulty securing an apartment to rent due to racist housing policies. With the support of the Hartland High administration, he secured temporary housing with a local family. When friends encouraged him to file a lawsuit, he refused, saying that he anticipated these types of roadblocks and made the commitment to work through them so he could focus on teaching and coaching his students. He took this approach for the next thirty-three years before retiring.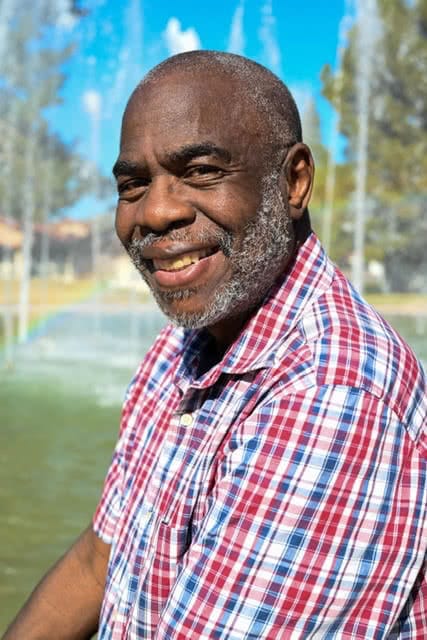 Even in retirement, Coach Shegog volunteers as a wrestling coach and substitute teacher, inspiring a new generation of wrestlers and coaches. But his journey was fraught with social as well as health issues, and his dream almost failed to become a reality. As a gay man in the 1970s and '80s, it wasn't feasible to be open with his peers. To continue teaching and coaching a hands-on sport like wrestling, Robert knew he had to be selective with whom he brought into his circle of friends. His diagnosis of HIV in 1986 not only complicated the matter but added significant emotional weight to his psyche. He lost multiple partners to the disease and had his own brushes with death.
At North High, he coached a highly successful team. He trained his first state champion in 2000. Two years later, the wrestling team won every tournament they participated in and were on the hunt for the state title. Robert couldn't wholeheartedly support the team toward the end of the 2002 season when they needed him most because his time and focus were on taking care of his dying partner at home. The team did well but fell short of a team state title.
Despite these challenges, Robert's perseverance through social and health challenges did not harden him but instead softened his heart. He has been involved with the sport of wrestling in some shape or form for nearly sixty years. With his demonstration of love and compassion, coupled with the relentless pursuit of his passion, Robert motivated countless mentees to pursue their highest aspirations.